2021 Edition
Welding Certificiation Testing Guide
The Welding Test Summary
What:
Welding Certification Tests allow a welding student to become certified as a welder or allow a welder to become certified as a welding inspector.
Who:
ASME and AWS administer exams to welding professionals.
Where:
Locations are available throughout the US.
When:
Exams are offered year-round.
How:
The exams are times and cover practical application.
Type:
Hands-on or computerized
Why:
Having a welding license and welding inspector license give a welder credibility and improves chances for work.
Time:
Varies, depending on the test.
Language:
English
Preparation:
Generally, welders can prepare by reviewing laws and regulations and practicing skills taught in an education program.
Cost:
Test fees range from $30 to $1,015.
The welding industry is broad and includes people who carry the job title of "welder", whose job description reflects that they weld for much of their work day, and others like pipe fitters, biolermakers and ironworkers, who may weld, but only for a part of their day on the job. Beyond these skilled positions, there are technicians, inspectors, supervisors, sales represenetatives and engineers, all of whom are invovled with welding in some way or the other. There are credentialling programs for all of these areas, from simple, informal internal programs within companies to nationally and internationaly reciognized credentialling programs. The American Welding Society (AWS), for example, has been instrumental in credentialling many of these areas.
Testing in the welding industry is focused on the type of work being done. Depending on the job, a requirement to be certified may arise under statute or by private contract. Building codes, bridge codes, pressure vessel codes, storage tank codes and the like can require qualified welders. Beyond regulatory requirements, companies themselves may require certification of their welders as a marketing tool, to ensure their customers that the work is getting done by competent people and that it is done right.
The tests themselves vary as to format. In some cases, typically for the more basic level positions, there may only be a hands-on demonstration required. In other cases, a welding test will include a code section, a practical hands-on section and a fundamentals of welding section. If the welding test has code and fundamentals sections, it will be in written form, using multiple-choice questions with a time limit to complete the test.
Once a welder is certified, he or she receives a written document, known as the welder qualification test record (WQTR), which explains the extent to which the welder can work.
In today's world, certifications are very important. They help to get one's foot in the door at the interview stage. If one is properly qualified, one can rapidly advance through the ranks.
The following informaiton covers two certificaitons offered by the AWS.
Certified Welding Inspector Exam
The Certified Welding Inspector Exam, administered by the AWS, is a highly esteemed exam in the welding industry. Many welding companies look to certified welding inspectors when seeking the highest quality welding work.
The exam itself is made up of three sections:
Part A- Fundamentals
Part B-Practical
Part C- Code Application
Each section must be completed in two hours. According to the AWS, in the code application section, applicants must answer 46-60 questions which evaluates the welder's familiarity with one of five codes, selected by the applicant. Most applicants choose to test under D1.1 or AP1 1104. The code application part of the exam is open-book. The fundamentals section is made up of 150 questions based on the fundamentals of welding processes. It is a closed-book exam. Finally, the practical section consists of 46 questions that give the applicant a chance to prove his or her welding knowledge hands-on using visual aids, such as actual tools and plastic replicas of welds and a sample code book.
In order to apply for the exam, applicants must complete a Welding Inspector Exam Application, including any supporting paperwork. This application can be found at http://www.aws.org/w/a/certification/CWI/. There are fees to take the test. The date and time of the CWI exam is dependent upon where the applicant lives.
Certified Welder Exam
The Certified Welder (CW) exam requires no prior licensure or certification in welding. The exam can be taken at any of a list of accredited test facilities, which can be found at http://www.aws.org/certification/docs/#B. After an applicant has filled out an application and paid the registration fee, an appointment will be scheduled at a test facility. Then the applicant must prove his or her skill in welding. According to the AWS, the applicant must deposit a sound weld which is then inspected and judged by a Certified Welding Inspector. If the applicant fails the test, he or she may try again at any time as long as an appointment is scheduled.
If the welding applicant passes the exam, which he or she will know immediately following the exam, he or she will receive a certification card in the mail within four to six weeks after the application and registration fee are processed.
Interested in becoming a welder or a welding inspector? Check out our Welding Test Directory or take our Welding Practice Test.
Quality starts with who wrote the material.
Our practice exam writer
s
: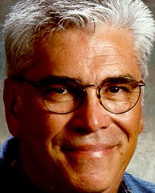 Written by:
Edward Bohnart
This Welding Practice Test is designed to be used as a study method for passing an examination on the fundamentals of welding. It is intended for anyone wishing a career in the welding industry, advancing their technical or engineering level of knowledge. It is also suitable for on the job training and apprenticeship training programs. It can serve as a supplementary training tool in building construction, metalworking and industrial technology training programs. The practice test provides a course of instruction in welding and cutting that will enable students to learn the principles.