Minnesota Electrician Exam
To get licensed in Minnesota, electricians
are required to take an exam that covers such subjects as circuits, conductors, grounding, lighting and safety. Whether you live in Minneapolis or St. Paul or another city or county, the resources below will help you get started on the path to receive your electrician's license.
Need of a License
: All electrical contractors and electricians performing work within the state must be licensed by the
Minnesota Department of Labor and Industry
. There is no city or county licensing.
Qualifications and Exam Requirements
:
Applicants must pass a written exam. Types of licenses and qualifications for each are:
Contractor
Applicants must be a licensed master electrician or employ a licensed class "A" or "B" master electrician. There are performance bond and liability insurance limit requirements.
Electrical Contractor (Business)
Information and application forms
Master Electrician
Master Electrician (Class A)
An applicant for a Class "A" Master electrician's license must be (a) a graduate of a four-year electrical course in an accredited college or university; or (b) have had at least one year of experience as a licensed journeyman; or (c) shall have had at least five years experience in planning for, laying out, supervising, and installing wiring, apparatus, or equipment for electrical light, heat, and power. Applicants must pass an examination.
Journeyman Electrician
An applicant for a Class "A" Journeyman electrician's license must have had at least four years of experience in installing and repairing electrical wiring, apparatus, and equipment. Credit may be given for successful completion of an approved two-year post-high school course. Applicants must pass an examination.
Maintenance Electrician
An applicant must have at least four years experience in maintaining and repairing electrical wiring and equipment, and pass an examination. A maximum one-year experience credit is allowed for the successful completion of an approved two-year post-high school technical course.
How to Apply for the License
: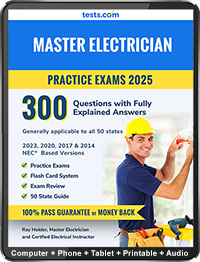 Contractor -
License Application
Master Electrician -
License Application
Journeyman Electrician -
License Application
Before you can schedule an examination date, the department must verify that you qualify for a license. Qualified applicants are notified by mail when verification is complete, and then are directed to the department's website to schedule an exam. Only applicants qualified by the department to take an examination will be allowed to schedule an examination.
Test Content
:
The following knowledge areas are tested on the master and journeyman exams:
Introduction - Rules, jurisdiction and NEC
General - Definitions, labels, interpretation, work space
Wiring and Protection
Wiring Methods and Materials
Equipment for General Use
Special Occupancies
Special Conditions
Communication Systems
Tables
Applied Electrical Theory, Electrical Systems and Equipment
Electrician Candidate Booklet
-
License Examination Guide
Passing Grade: 70%
Exam Details: 5.5 hours, 80 questions
Fees
: There are fees to obtain a license.
License Renewal Requirements:
Contractor - licenses expire March 1 of each even-numbered year after issuance or renewal.
Master Electrician
-
Biennial: expires March 1 of each odd-numbered year
Journeyman Electrician - Biennial, on the date of original issuance
Applicable Code:
NEC 2017
CONTACT
Minnesota Department of Labor and Industry
443 Lafayette Road N.
St. Paul, MN 55155
(651) 284-5005
______________________________________________________
To prepare for your electrician exam, use the following two practice exams by Ray Holder (Master Electrician and Certified Electrical Trade Instructor) which have 300 questions with fully explained answers:
Journeyman and Master Electrician Test Guide.
And take Tests.com's free
Journeyman Electrician Practice Test
and the
Master Electrician Practice Test
.
For electrician exam preparation products and services, such as study guides, practice tests, flashcards and courses, go to Tests.com's
Journeyman Electrician Exam
and
Master Electrician Exam
listings.
Quality starts with who wrote the material.
Our practice exam writer
s
:
Ray Holder
Certified Electrical Trade Instructor & Electrician License Exam Expert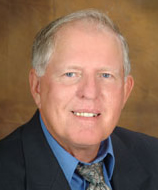 Ray has worked in the electrical industry for over 45 years as an apprentice, journeyman, master, field engineer, estimator, business manager, contractor, inspector, consultant and instructor.