Louisiana Electrician Exam
To get licensed in Louisiana, electrical contractors
are required to take an exam that covers such subjects as circuits, conductors, grounding, lighting and safety. Whether you live in New Orleans or Baton Rouge or another city or county, the resources below will help you get started on the path to receive your electrician's license.
Need of a License
: Electrical contractors who perform $50,000 or more work on any single job must be licensed by the State Licensing Board for Contractors. Journeyman electricians are not licensed by the state.
Who Grants a License
: The
State Licensing Board for Contractors
issues licenses in Louisiana.
Qualifications and Exam requirements
: There are experience, financial responsibility and technical qualification requirements, as well as a written examination administered or approved by the State Licensing Board for Contractors.
How to Apply for the License
:
Commercial and residential contractor
applications
can be found online.
Test Content
:
The following subjects are tested on the electrical contractor exam:
license law
federal and state tax laws
labor laws, estimating and bidding
contracts
project management
risk management
accounting
business organizations
Louisiana lien laws and contractor safety practices.
application of basic electrical theory
calculations
general electrical knowledge required for residential wiring
grounding and bonding
services
feeders
branch circuits and overcurrent protection
raceways and enclosures
conductors
motors and controls
utilization and general use equipment
special occupancies
general electrical knowledge
Louisiana laws and rules regarding electrical work
low voltage and specialty topics: electrical signs, cathodic protection, amplification, alarms, computer cabling, telephones
Passing Grade: 70%
Exam Details: Open Book Test, 4 hours, 80 questions
The Louisiana State Licensing Board for Contractors accepts examination scores from the NASCLA Accredited National Building Construction Examination.
Candidate Booklet
:
Candidate Information Bulletin
Fees
: There are fees to obtain a license.
Who administers the test
: Louisiana State Licensing Board for contractors; 3 days a week
License Renewal Requirements:
Contractor licenses must be renewed annually.
Applicable Code:
NEC 2014
CONTACT
State Licensing Board for Contractors
PO Box 14419
Baton Rouge, LA 70898
(225) 765-2301
(225) 765-2431 fax
______________________________________________________
To prepare for your electrician exam, use the following two practice exams by Ray Holder (Master Electrician and Certified Electrical Trade Instructor) which have 300 questions with fully explained answers:
Journeyman and Master Electrician Test Guide.
And take Tests.com's free
Journeyman Electrician Practice Test
and the
Master Electrician Practice Test
.
For electrician exam preparation products and services, such as study guides, practice tests, flashcards and courses, go to Tests.com's
Journeyman Electrician Exam
and
Master Electrician Exam
listings.
Quality starts with who wrote the material.
Our practice exam writer
s
:
Ray Holder
Certified Electrical Trade Instructor & Electrician License Exam Expert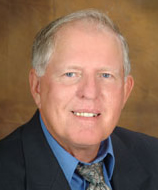 Ray has worked in the electrical industry for over 45 years as an apprentice, journeyman, master, field engineer, estimator, business manager, contractor, inspector, consultant and instructor.