Arizona Electrician Exam
To get licensed in Arizona, electricians
are required to take an exam that covers such subjects as circuits, conductors, grounding, lighting and safety. Whether you live in Phoenix or Tempe or another city or county, the resources below will help you get started on the path to receiving your electricians license.
Need of a License
:
Electrical Contractor:
Licenses may be issued to firms or individuals. Applicants must have had four (4) years trade experience within the last ten (10) years, not have had a license refused or revoked within one (1) year prior to the application, and must pass a written examination. Contractors are required to furnish a bond; residential contractors must either participate in a Consumer Recovery Fund or furnish an additional surety bond or cash deposit.
Journeyman Electrician
: Journeyman electricians are licensed at local levels.
Who Grants a License
: Electrical contractors are regulated by the
Arizona State Register of Contractors
.
Qualifications and Exam Requirements
:
Electrical Contractor
C-11 Electrical (Residential)
L-11 Electrical (Commercial)
CR-67 Low Voltage Communication Systems (Residential)
L-67 Low Voltage Communication Systems (Commercial)
Requirements:
Contractor License Classification Requirements
- C-11: 4 years trade experience, Business Management & Trade Exam.
- L-11: 4 years trade experience, Business Management & Trade Exam.
- CR-67: 2 years experience, Business Management & Trade Exam.
- L-67: 2 years experience, Business Management & Trade Exam
Journeyman Electrician
Requirements: Journeyman electricians are regulated at the local level.
Some license classifications also require passing a trade exam. 3 hours for each trade exam, except the L-11, C-11, K-11, and A-17 which are allowed 4 hours. Information on individual trade exams may be found at
PSI Exams Online
" or by calling (800)733-9267.
How to Apply for the License
:
An
application
must be filed to obtain an electrical contractor's license. See also
Forms and Instructions
Test Content
: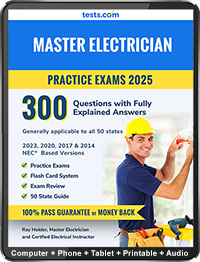 The following subjects in trade knowledge are tested on the electrical contractor exam for both commercial and residential:
General Electrical Knowledge
Service Feeders and Branch Circuits
Grounding and Bonding
Conductors and Cables
Raceways and Boxes
Special Occupancies and Equipment
Devices
Motors
Low Voltage
Lighting
Illuminated Signs
Fire Detection and Alarm Systems
Safety
Overcurrent Protection
Photovoltaics
All candidates are required to take and pass a Business Management Examination: 180 minutes, 80 questions. The passing grade on the business management portion of the exam is 70%.
Testing NEC Edition: Check with local municipality.
Who administers the test
: PSI (800) 733-9267
Fees
: There are fees to obtain a license.
License Renewal Requirements
Electrical Contractor
: Renewal biennial on the anniversary month of original issuance. A renewal notice will be mailed to the address on file which you have provided.
Applicable Regulations
: Codes are enforced by the by the municipality or county and enforcement of the contractors is by the State Registrar of Contractors.
Applicable Code:
No statewide code. Most municipalities and Coconimo, Maricopa, and Pima counties adopt the NEC. Residential, commercial, and industrial work must be performed in accordance with the FHA Minimum Property Standards and Manual of Acceptable Practices.
Contact
Arizona State Registrar of Contractors
800 W. Washington, Sixth Floor
Licensing Department
Phoenix, AZ 85007
(602) 542-1525
______________________________________________________
To prepare for your electrician exam, use the following two practice exams by Ray Holder (Master Electrician and Certified Electrical Trade Instructor) which have 300 questions with fully explained answers:
Journeyman and Master Electrician Test Guide.
And take Tests.com's free
Journeyman Electrician Practice Test
and the
Master Electrician Practice Test
.
For electrician exam preparation products and services, such as study guides, practice tests, flashcards and courses, go to Tests.com's
Journeyman Electrician Exam
and
Master Electrician Exam
listings.
Quality starts with who wrote the material.
Our practice exam writer
s
:
Ray Holder
Certified Electrical Trade Instructor & Electrician License Exam Expert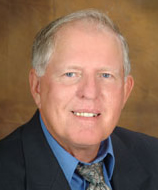 Ray has worked in the electrical industry for over 45 years as an apprentice, journeyman, master, field engineer, estimator, business manager, contractor, inspector, consultant and instructor.